Commemorating Clifford
with Kudos to ModKid
and Candy Castle Patterns
"Is this a smile?!"
With two little girls at home, we have our fair share of books to read. One of my girls' favorite series to read is
Clifford the Big Red Dog
by Norman Bridwell. I grew up reading Clifford and of course, had to pass along the tradition.
When I heard that Pattern Revolution was having a series for Read Across America, I was excited. I love reading and am happy to celebrate something that is such an integral part of who I am. I wanted to commemorate a character that my girls knew and loved. Since my girls love Clifford, I decided that Emily Elizabeth would be the perfect character to recreate.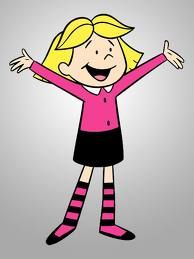 Emily Elizabeth - Clifford's owner
Photo courtesy of dreager1.com/
As soon as I saw her outfit, I knew I had to use
Avery
by
ModKid
. It's almost an exact match! The Avery is a drop-waist dress with a button front and peter pan collar. The only differences between the Avery and the dress Emily Elizabeth wears are the number of buttons and the gathering of the skirt portion on the Avery. I purchased Kona cotton solids at Hobby Lobby in pink, black and white for this dress.
Kona cotton solids from Hobby Lobby
I decided to keep all seven buttons on the front of my recreation. One, I love all the buttons on the Avery Dress and two, I didn't think I needed to create an exact match. I used my embroidery machine to create seven, perfectly aligned buttonholes!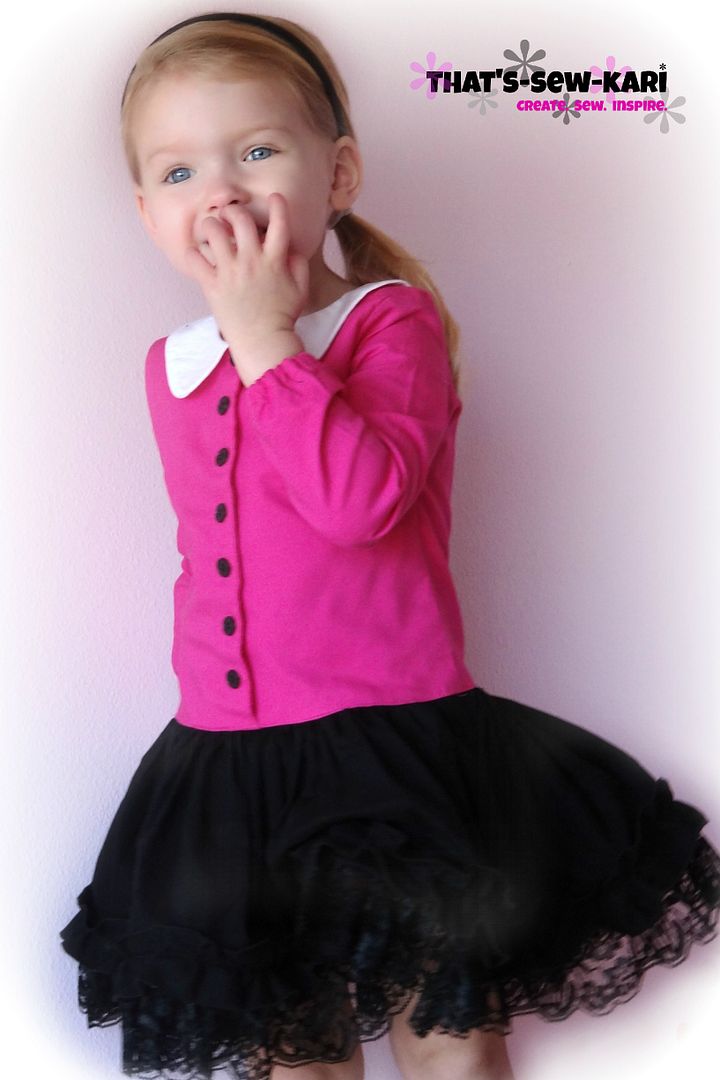 Added lace to fix my measuring mistake -- Happy accident :)
The only deviation I made from the pattern is the bottom of the skirt and that was not intended. I always sew while my girls are asleep, so measuring is something I can't exactly wake them up for. While the pattern gives accurate finished length amounts, I completely miscalculated where that fell on my 3 year old's legs with the added bulk of a cloth diaper. (Lesson: Plan ahead and measure before bed!)
When I finished and tried it on, it was a bit short for my liking. So, I added a lace ruffle and then a ruched fabric ruffle on top of the seam. I actually really like the end result and it suits my 3 year old's personality perfectly.
SO much personality packaged in this little peanut.
Of course, completing Emily Elizabeth's outfit are her pink and black striped socks and black Mary Jane shoes. Scouring the stores for toddler-sized pink-and-black striped knee-high socks didn't exactly seem like it would be a quick venture so I decided to make legwarmers instead using
Licorice Bits Legwarmers
by
Candy Castle Patterns
. It was much easier to find pink and black striped knit (
Funkalicious Fabrics
) and sewing up the Licorice Bits Legwarmers is lickity-split! The pattern comes with two versions, slouchy and regular. I made the regular version and followed the instructions for sizing down when using knit (pattern is intended for fleece). I like to add bows to the top of mine so I can tell which way is up!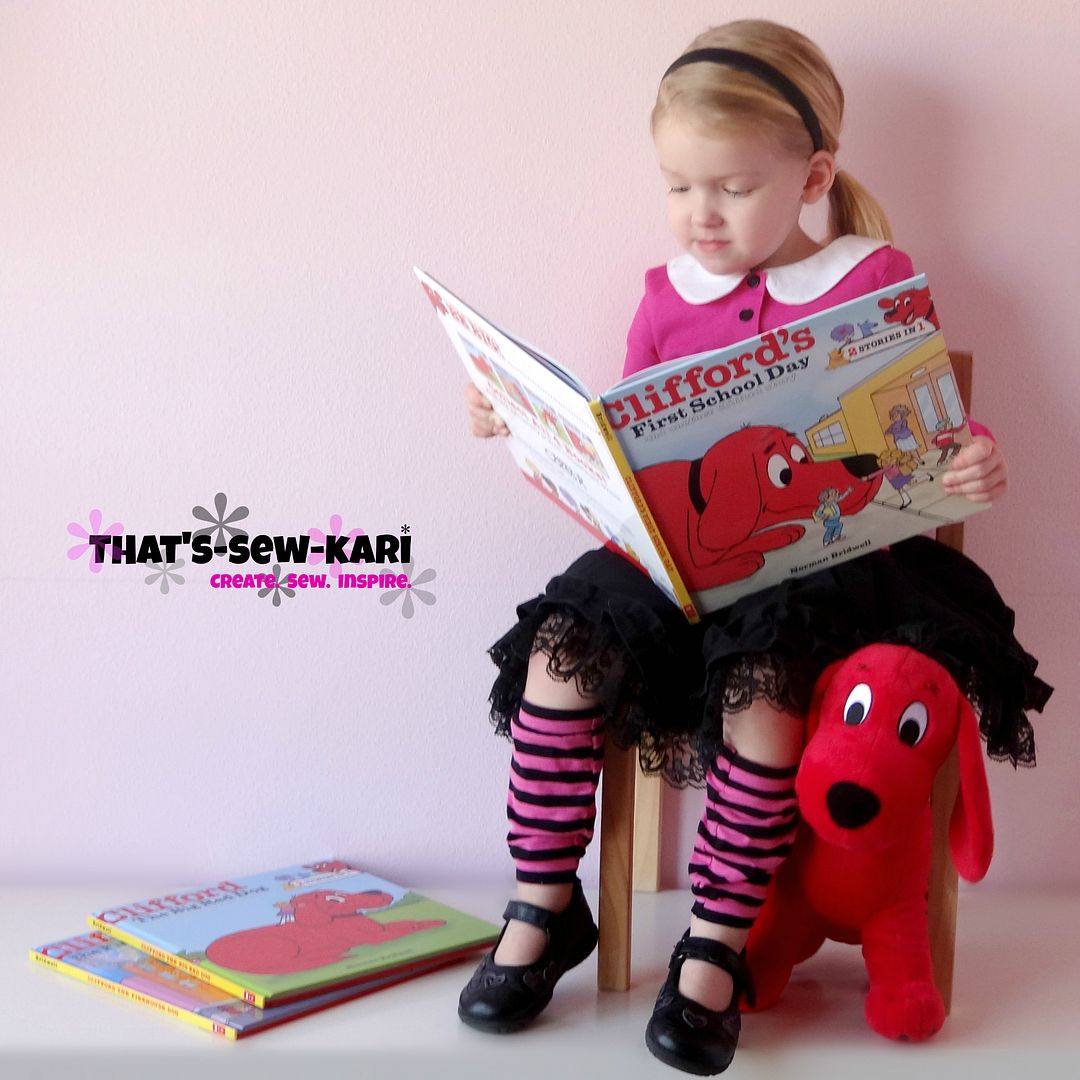 Loves to read!
Thanks, Pattern Revolution for letting me take part in the Read Across America tribute series. And a special thank you to ModKid and Candy Castle Patterns -- your patterns paired up for a perfect Emily Elizabeth outfit!!
Until next time....