We are just crazy over all of the collections that have been released by designers lately, and the new Violette Field Threads 2016 November Mini-Collection is no exception. This collection is three pieces; a a dress, a pinafore and an apron. The three pieces mix and match beautifully and have endless possibilities when you add them into your little one's wardrobe.
The Georgia Dress features a tailored bodice and 3/4 length sleeves. There is an optional neck and hem ruffle and two options for the skirt; a full skirt or a gathered three tiered skirt. The back has a button closure.
Kim W's version of the Georgia Dress.
The Pearl is a pinafore that can be layered over a dress or worn on it's own. The pinafore can be tied or buttoned at the sides when worn as a pinafore, or buttoned down the back when worn ad a dress. It has optional flutter sleeves and can be made to be fully reversible. Jo shows us her version of the Georgia with the Pearl below.
The Magnolia is a tie-back apron with a plain, small or large ruffle option. It can be tied over a dress or outfit to completely change the look. Jo shows us how to change out the look of her Georgia dress by adding the Magnolia.
Kim F also made the Georgia and Magnolia combination.
Raedene made a Georgia with a print and Magnolia with a solid. Her combination could't be any more gorgeous!
Nycole added a sheer layer on the skirt of her Georgia for a look that is pure elegance!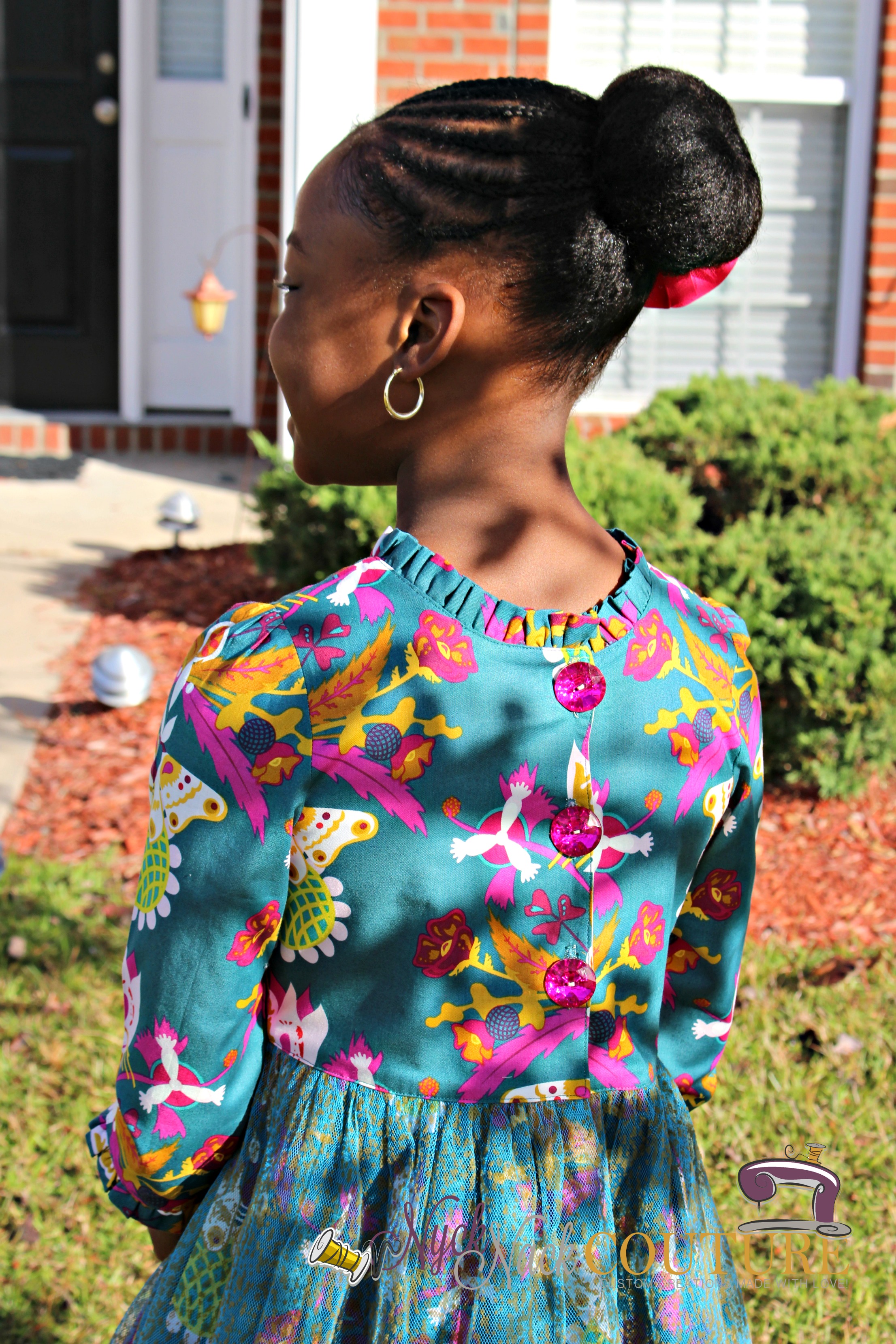 We hope you are enjoying these collections as much as we are! If you'd like to get updates when we post our features, sign up to follow us on the right. Happy Sewing!