Hi it's Merav from Baby Hobbes Design, happy to be sewing Tawsha pattern by New Horizons Designs. First I have to admit that I get giddy when I see patterns with such a large size range. Tawsha can be sewn from 12months up to a size 16—that's many years for my current size 5. I am definitely lamenting this one.
These days, Miss just turned Eight prefers a more fitted look, so I am always on the hunt for flattering silhouettes. I love that I can make a simple A-line dress for her, or dress it up with ruffles, a band, back buttons and some very cool (as Hobbes calls it) shoulder accent for my clothing shop.
The shoulder accents had me at Hello! First, they are very cool and bring that extra unique flair to the garment. But what I am really excited for is T-shirt up-cycling. I often find my self cutting into adult T-shirts – transforming them into child tops and dresses, and frazzled with how to cut around the adult (very) wide head collar. I am excited to use this pattern the next time I up-cycle; I can omit cutting out the shoulder altogether and add the accents shoulders from another fabric-like I did on Hobbes dress.
Hobbes is wearing a size 5/6 (22.5in chest/45in tall) and living in Chicago, you'll always find her wearing jeans or legging under her dresses from October till May. For the summer, I'll plan on sizing up the length a bit for a little more coverage. This pattern is perfect for beginners (simple A-line) with a few challenges for the more seasoned seamstress.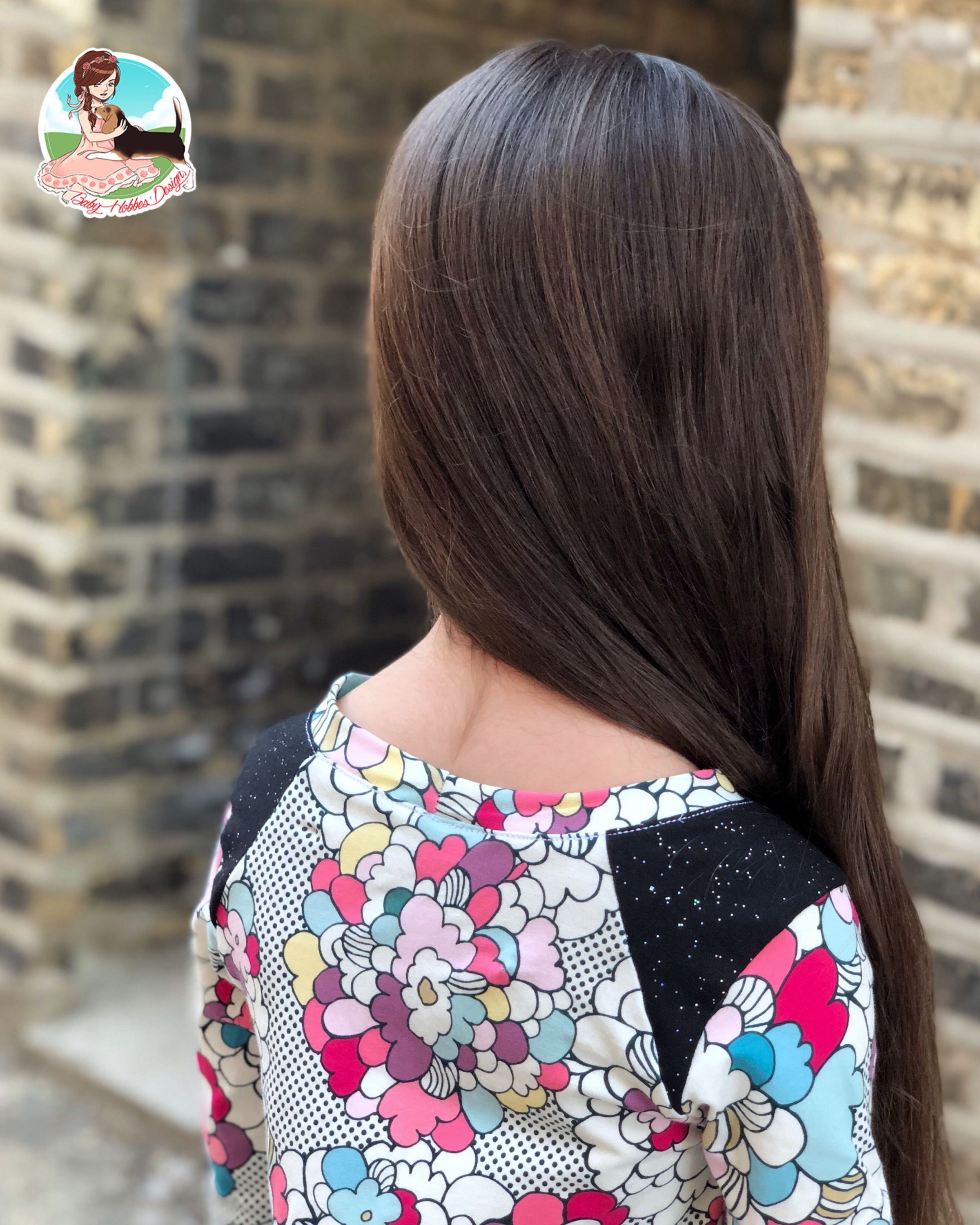 Happy Sewing,
Till next time,
-Merav from Baby Hobbes Design
Rebeccas Mommy and Me Version:
Merav has already shared with you the wonderful things about the girls Tawsha but I wanted to highlight what I love about the Woman's version. I think A line dresses can be tricky on woman because they sometimes look tent like and I definitely didn't want that look. I carefully measured myself and I fit perfectly into one size so I sewed it up exactly as written and I was thrilled that is has the perfect amount of flare that gave me a cute, stylish look. Plus, my daughters are still in the stage where they love to wear matching clothes so anytime I can find matching patterns I am thrilled!