Hey Everyone! I am Kimberly the designer behind Straight Stitch Designs. I started designing sewing patterns on a whim nearly a year ago because I thought it might be fun, turns out I love it and can't believe all of the things I have learned over the last year. All of my pattern designs come from my desire to be comfortable in my day to day life as a mom to two kids while still looking put together. The patterns I create will elevate your everyday 'uniform' from simply about comfort to style and comfort combined.
Today I am releasing my fifth pattern Laurelhurst. Laurelhurst is casual meets refined with draped front detail and three sleeve lengths. Laurelhurst can be sewn up in a wide range of knits to give you the perfect layer for running errands or sew it up in a sweater knit for night out with friends. You can even add a button to give it an additional look.
Laurelhurst comes in sizes 0-24 and is nested in a way that allows for grading between sizes. All of my patterns have the layers function enabled so if you only need one size you can save ink by only selecting that size before printing. This pattern is a very quick sew which means there is no reason you can't sew one up every morning before heading out the door.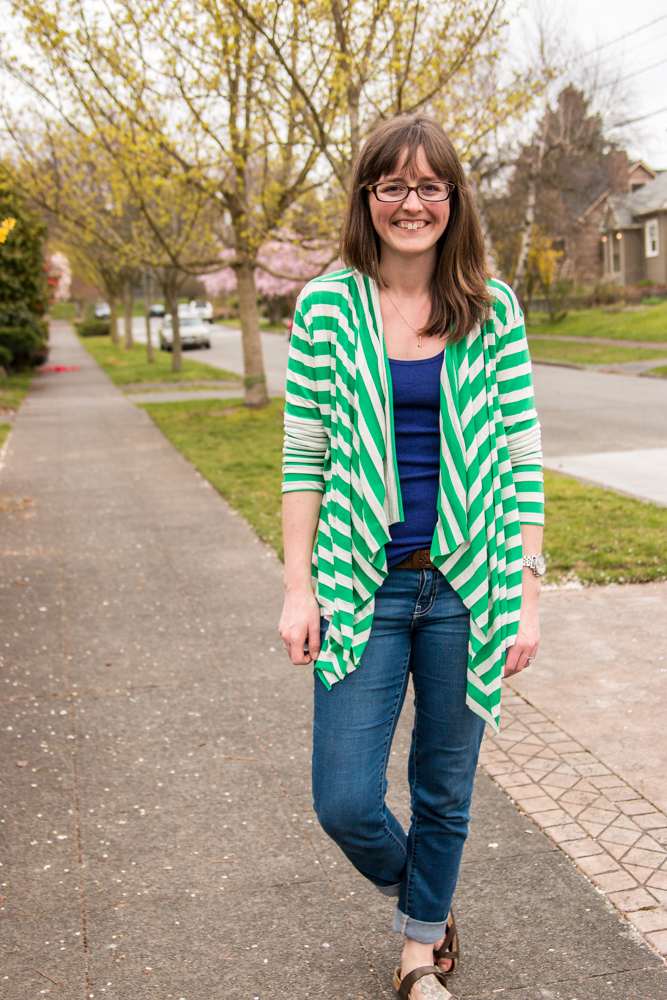 Laurelhust is now available at Straight Stitch Designs and is regularly $10 but will be marked down 20% until the 20th. Enter the rafflecopter giveaway below for a chance to win the pattern! If you purchase the pattern and later win the giveaway, your money will be refunded!
a Rafflecopter giveaway
!