Hi there. I'm Lisa with LisaLisa Designs and I'm obsessed with the boho fringe trend. Just about every creation of mine lately has some type of fringe or dangling trim attached to it. Best place to get trims: Los Angeles Garment District. If you live in Los Angeles or you are planning a trip there it's the best place to pick up your hard to find trims. Since we only go about once a year I stocked up and I'm ready to trim all the rompers! Violette Field Threads Sommer trendy petal romper is the perfect pattern to use up all those pompoms, lace or ruffle trims. This newly released pattern will get your creative juices flowing and has become one of my favorite rompers for this summer.
For this review, I used Sommer the romper version. If you prefer to have separate you can purchase the top Camille or the Lilly shorts. You can also purchase all three as a bundle.
Two things I wanted to mention before you get started on the pattern: First, you will want to check the size chart measurements. Make sure you go by your child's measurements. My 6 year old daughter is small and wears a 5 in store bought clothing. When I use PDF patterns to sew for her I usually have to use a 3 bodice with a 5 length. For this pattern, I feel it runs a little on the slimmer side and I had to use the 5 bodice and 6 length. The fit for her was perfect and if I would have gone with what I normally use it would be very tight fitting on her.
Second, pay very close attention when you are cutting the back piece. It's one piece cut on two folds. The pattern piece is labeled and there are photos to guide you but I wanted to mention it in case you are like me at times and skim through instructions!
The pattern is a very quick and easy sew. There are two methods provided to attach the decorative trim. You can sandwich it in between the two layers of the shorts (the shorts are fully lined), or top stitch it on. If you would prefer to omit the trim that's fine too.
I really enjoyed this pattern and I'm so happy my daughter loves it too. She is on the fence about rompers these days, but this one seems to be a hit with her. Thank you again Violette Field Threads for a wonderful trendy pattern!
Leone's Version of the Separates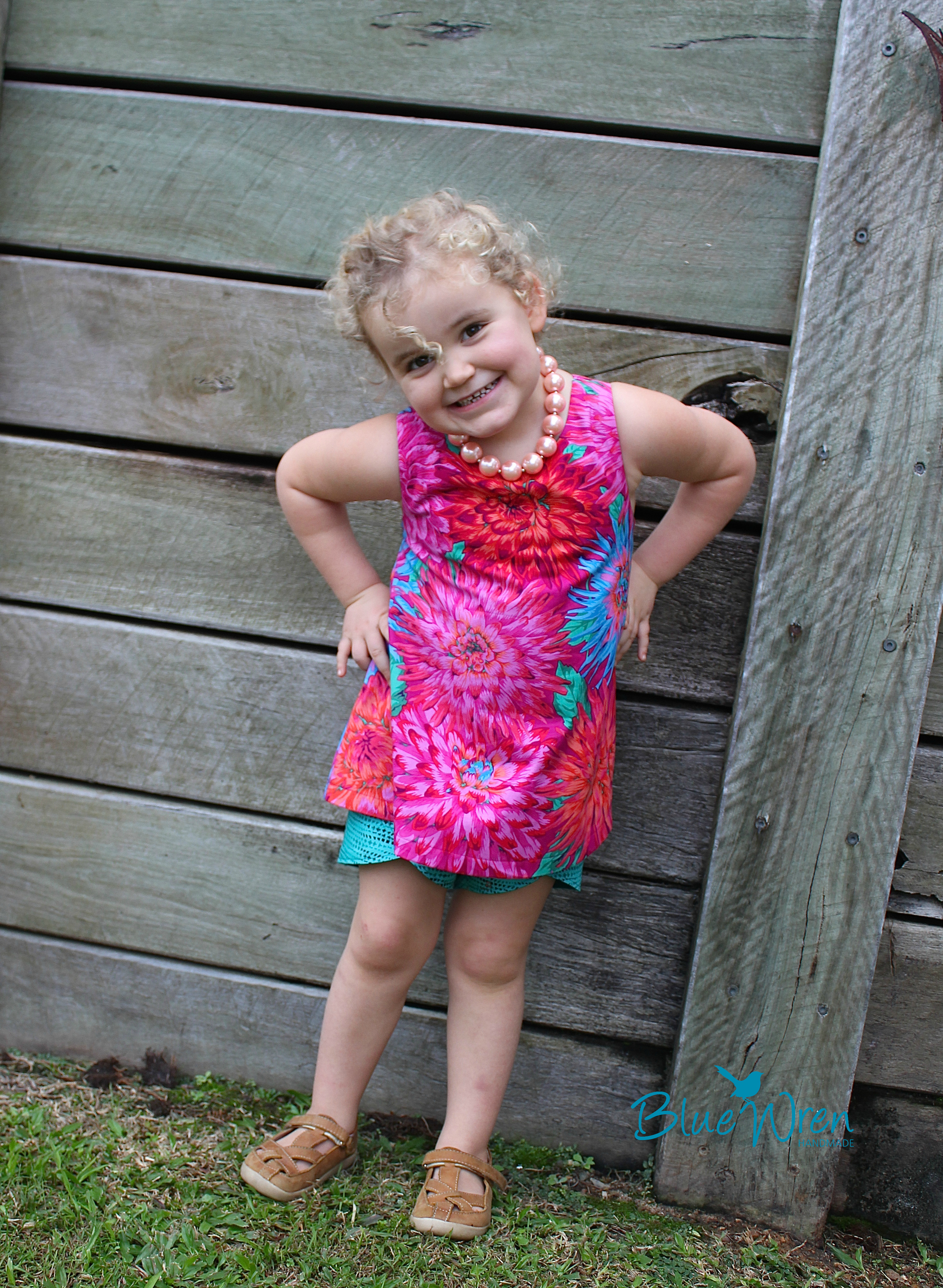 Nacole's Version of the Romper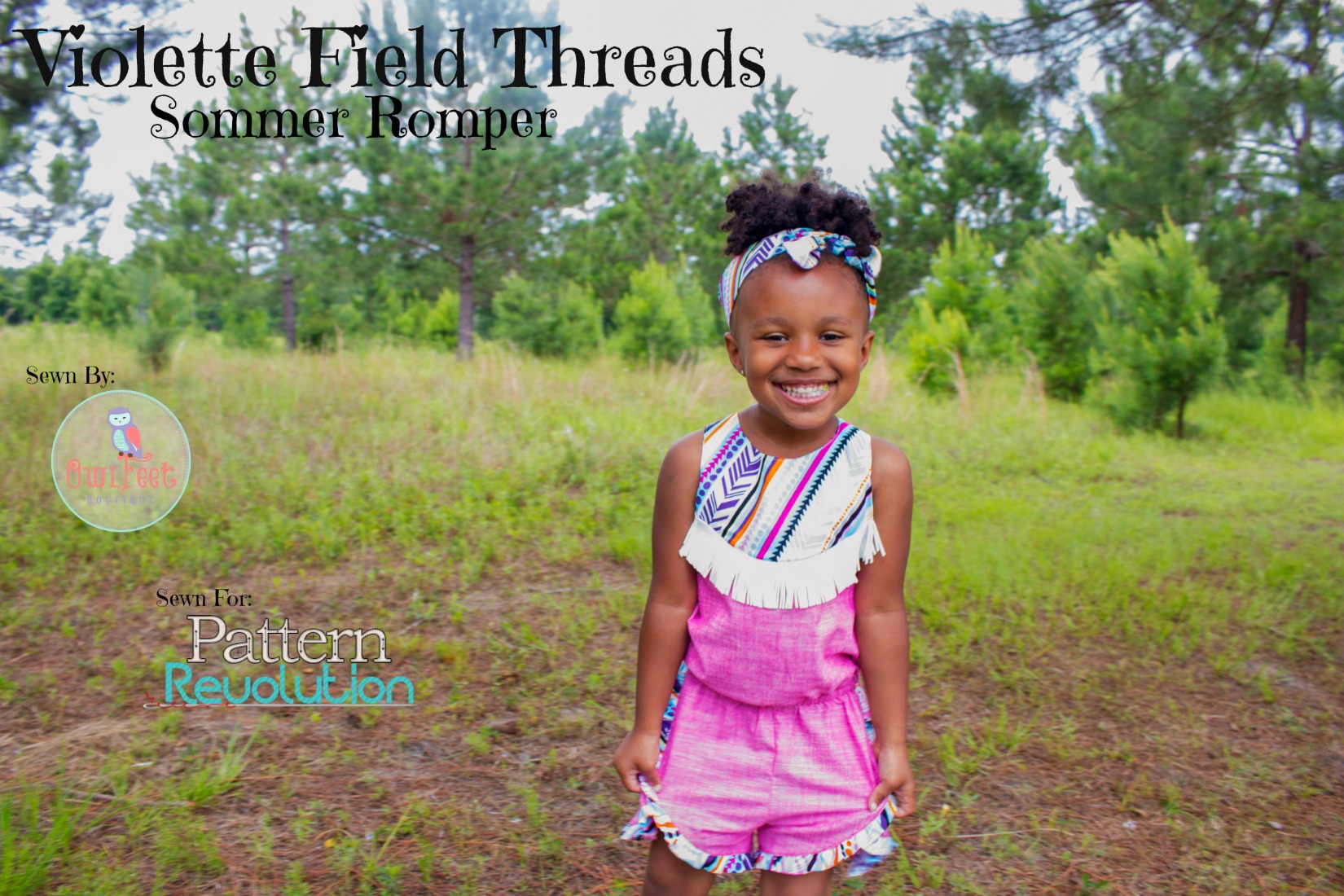 Kara's Version of the Separates
Nicole's Version of the Romper
Rachel's Version of the Separates